Topsail Beach, NC Bridal Portraits: Sarah
Topsail-beach-nc-photographers-wedding
Topsail-beach-nc-photographers-wedding
Sarah was such a stunning bride! Sarah had her bridal portrait session back in June at Topsail Beach, NC. Sarah's trial hair & make was done by Jamie Warzel and Makeup By Amy Kennison. Phoebe, Sarah's beloved dog is also featured in her bridal portraits. When Sarah told me Phoebe would be wearing a flowered harness, I wasn't sure how to picture it. But, I think the flowered harness was adorable and matched Phoebe's sweet personality. I encourage clients to incorporate their pets into their photos. I love working with animals and I've noticed that pets seem to reflect their owner's personalities 🙂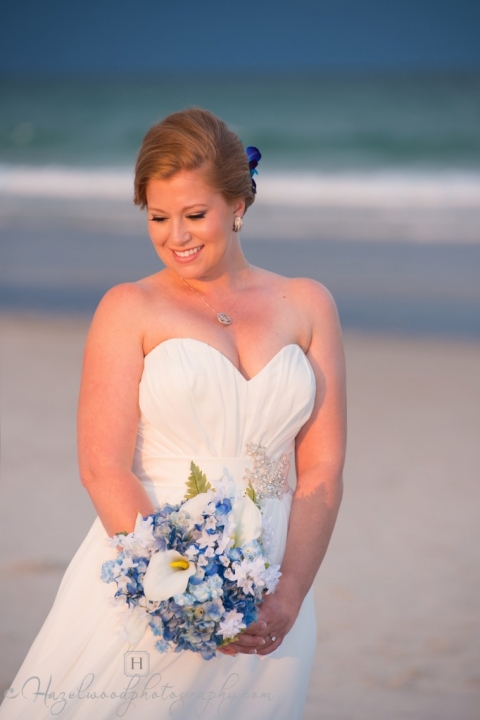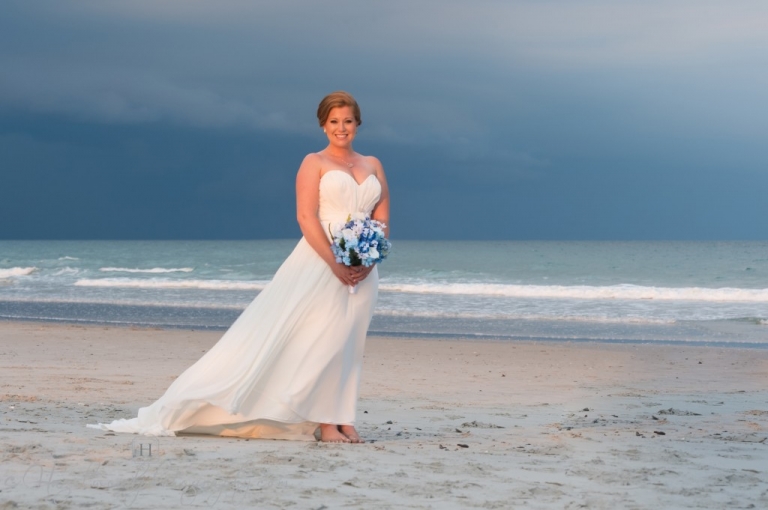 You never know what the weather will do and the week leading up to Sarah's bridal portraits were filled with some bizarre weather patterns. At the start of our session, it was relatively nice out, but a storm was brewing in the distance. By the end of our session, we were racing to get to the intercoastal side for some sunset photos. The storm hand not yet reached the end of the Island, so we raced to this spot to get a few snap shots before the clouds opened up. I absolutely LOVE the drama of this photo!
I love Sarah's sassy blue hills! These were her reception shoes. For her wedding ceremony on the beach, she wore jewel crusted sandals.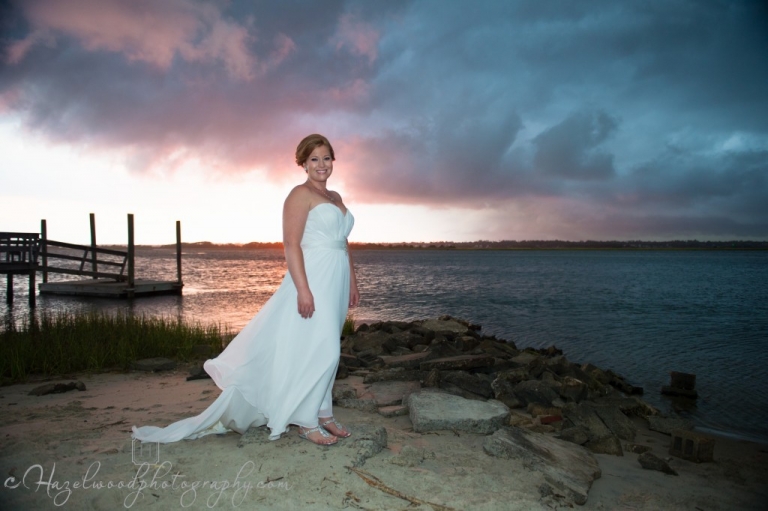 Literally, right after the my shutter snapped for this photo, it started to rain cats and dogs! Luckily, our cars were very close by, so we avoided being soaked!
Bridal portraits were photographed at Topsail Beach NC and the surrounding intercoastal areas. Sarah & Tim's wedding reception was at the Topsail Assembly Building. To view Sarah & Tim's full wedding blog post click here.
Hazelwood Photography is an award winning wedding photographer that travels all over North Carolina, South Carolina and Virginia.