Top 5 Wedding Planning Tips Every Bride Should Know
Top 5 Tips
Every Bride Should Know
When Planning Wedding on a Holiday Weekend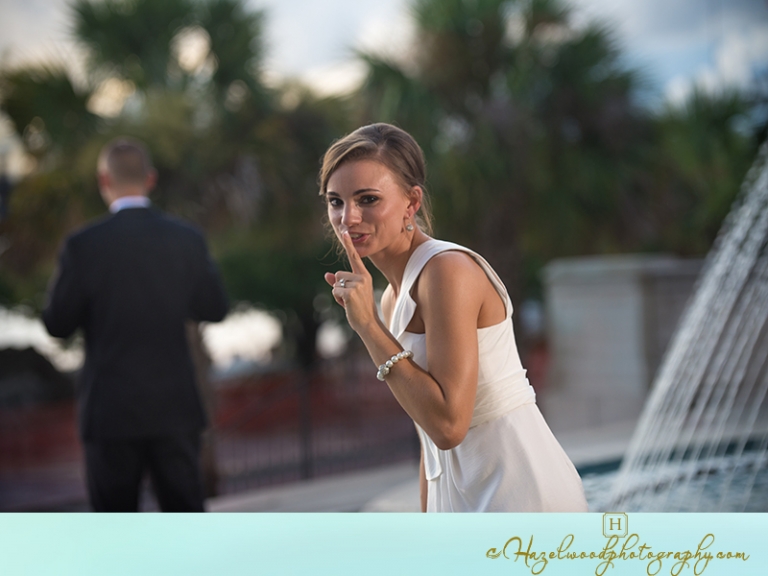 Before you set your wedding date, read these top 5 wedding planning tips from North Carolina wedding photographer, Candace Hazelwood of Hazelwood Photography.
1. Book Early
Make it a priority to book early with every vendor. Book your venue first! Absolutely, don't be lazy when it comes to getting your venue booked early because you will be in competition with every other bride for the venue of your choice, especially if the venue is popular. If you have a particular venue that your heart is just set on, make sure you book a year and half to two years out. I know, sounds crazy right, but it's the truth! Next, book your   photographer. As a photographer, I always get holiday weekends booked at the very least, one year out and there are always multiple brides that inquire for the same dates.
2. Expect to Pay More
Holiday weekend weddings are ALWAYS in high demand. It's much like going to the beach during peak summer season. Hotel rates are higher and most vendors will charge a little something extra on those weekends as well because those weekends are always in demand.
3. Some Wedding Guests May Already Have Other Plans
The downside to planning your wedding for a holiday weekend, is that most people typically book vacations around holiday weekends. I know you are thinking, your guests will get a nice vacation out of traveling to your wedding and I'm sure they will, but if you haven't planned your wedding date well in advance; some of your guests may already have plans of their own. Be sure to get your save the dates out as SOON as possible! Since you will be booking all your vendors in advance, be sure to pick out a wedding photography package that includes an engagement session. Engagement photos make for great save the dates!
4. Busy National Travel
Some brides forget to consider the volume of travel on holiday weekends. There are many considerations when picking the time of year to have your wedding. Don't neglect the amount of effort your guests will have to endure if you select an extremely busy travel day. Please visit USA Today for more information on the busiest travel days of the year.
5. Consider a Sunday Wedding
The best tip I can offer is to have your wedding on a Sunday. If you are having a hard time finding a venue or vendors that have a Saturday open, try for a Sunday. The most popular day of the week to be married on is a Saturday, some places may even offer a slight discount for having your wedding on a Sunday, it's worth asking!
Using these top 5 wedding planning tips will make planning your wedding day a piece of cake! 🙂